Hey everyone! :D I am very sorry I have not been so active lately, my computer has been having trouble with Blogger. But now I fixed the problem :D So I'm ready to be active again :P
So today everyone got a message from Stardoll like this: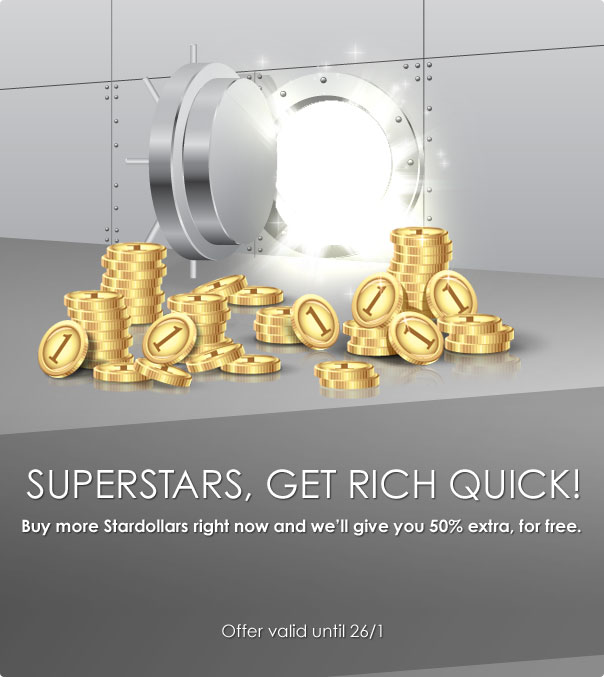 I think it's a good deal. But, I'm not Superstar.
Will you be buying Stardollars?